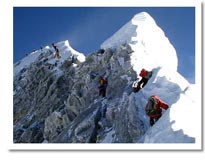 Wilbert 'Wib' Mallory opened the insurance brokerage in 1949. We remain true to our roots in striving to meet the individual needs of each client. Our steady growth is the result of an expanding network of referrals from satisfied drivers, homeowners, and business clients. Many families have insured with us for generations.
We have established relationships with some of the largest and most reputable insurers in the country, including Dominion of Canada, ING (now Intact), Dufferin Mutual, and Kingsway. For non-standard situations we also have direct access to more specialized insurance markets.
Our office staff have many years of experience and excel at customer service. It is a point of pride that each and every call that comes in to the office is handled and issues are generally dealt with right on the spot.
Carrying on the family tradition, today the business is operated by Dan Mallory. Dan has had a long history of athletic success, culminating most recently with a Canadian first: a family ascent of Mt Everest. Sons Adam and Alan, and daughter Laura joined Dan in ascending the world's highest peak. The complete story can be found at www.malloryexpedition.com.